Top hotels in Alicante
Alicante bubbles with activity, so if you fancy a lively beach-based holiday, it's just the ticket. On the sun-baked Costa Blanca, this attractive town borders miles of sandy beaches stretching from the main swathe of Playa del Postiguet to quieter surrounding coves - all offering watersports and inviting blue waters.
Apart from unwinding on the beach, there's a wealth of things to do, from souvenir hunting at the masses of shops and markets to chilling out at welcoming seafront cafes, tapas bars, authentic Spanish restaurants and dozens of international eateries. When you're in sightseeing mode, there's a fascinating cathedral, castle and museums to explore, plus exciting boat excursions and the attractions of nearby Benidorm. And at dusk, Alicante offers even more entertainment, from popular discos and clubs to lovely waterfront bars perfect for sangria-sipping and sunset-gazing.
One of the best things about an Alicante holiday is the wide range of hotels that are on offer. From self catered apartments to 5-star luxury hotels, there really is something for every type of holidaymaker.
Looking for a flight and hotel? Then check out our holidays in Alicante here.
All Inclusive hotels in Alicante
Sercotel Hotel Bonalba Alicante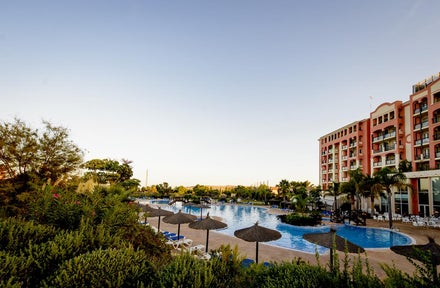 Sercotel Hotel Bonalba Alicante
Alicante, Costa Blanca
Luxury hotels in Alicante
Melia Alicante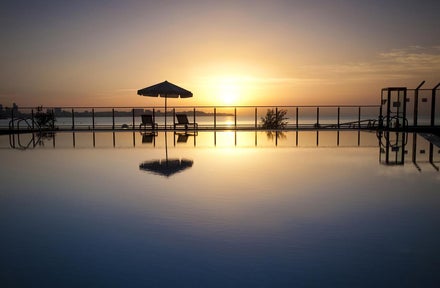 Melia Alicante
Alicante, Costa Blanca
Spa Porta Maris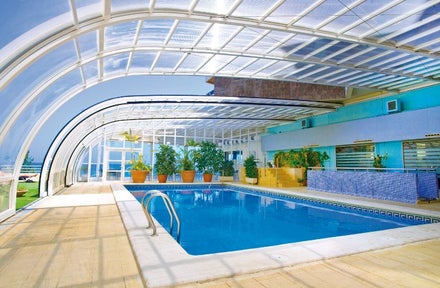 Spa Porta Maris
Alicante, Costa Blanca
Family hotels in Alicante
El Plantio Golf Resort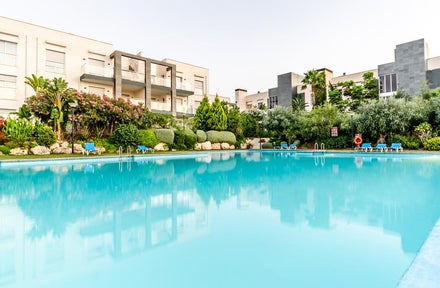 El Plantio Golf Resort
Alicante, Costa Blanca
Flight time to Alicante
The average flight time to Alicante from the UK is 2 hours 25 minutes.
Things to do in Alicante
Alicante is full of lovely beaches, remnants of history and bundles of rich culture. With so much to see and do in the Spanish city, you'll be kept busy throughout the duration of your stay. Keep active with fun watersports and excursions like snorkelling. But, if you're looking for a more relaxing stay in Alicante, sit back and sunbathe on one of the many sandy beaches in the area, or hop into the sea to enjoy some swimming.
Santa Bárbara Castle
Tabarca
Playa del Postiguet
Port of Alicante
Mount Benacantil
When to visit Alicante
Alicante is a destination which is great all year round. Mild temperatures make Alicante a suitable holiday location during any time of the year. The warmest period in Alicante is from June to September, this is also the best time to visit the beach as well. As you can imagine, the warmest time of the year in Alicante is also the busiest time, meaning beaches and attractions can get quite crowded. So, if you'd rather avoid the crowds spring and autumn time are better dates to head out to Alicante.
Average high and low temperatures for each month (°C):
January: 17° / 7°
February: 18°/ 7°
March: 19° / 9°
April: 21° / 11°
May: 24° / 14°
June: 28° / 18°
July: 30° / 21°
August: 31° / 21°
September: 29° / 19°
October: 25° / 15°
November: 20° / 10°
December: 18° / 8°