Top hotels in Seville
Our great range of accommodation in Seville will really whet your appetite for this buzzing, beautiful, flamenco-filled city. From cheap hotels in Seville to high-class hotels in Seville, brilliantly located apartments in Seville and all types of cheap accommodation in Seville, there's plenty to suit all plans and pockets.
Seville is a great Spanish city full of culture and history. With a great atmosphere within the city, you're sure to find the perfect hotel in Seville for yourself and whoever you're travelling with. There are exquisite boutique hotels in Seville and even wonderful luxury retreats that you will find in the city. Either way, whatever you choose, you'll be sure to find the right Seville hotel for you.
Looking for a flight and hotel? Then check out our holidays in Seville here.
Luxury hotels in Seville
Silken Al-Andalus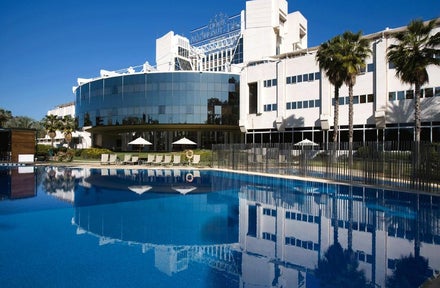 Silken Al-Andalus
Seville, Andalucia
H10 Casa de la Plata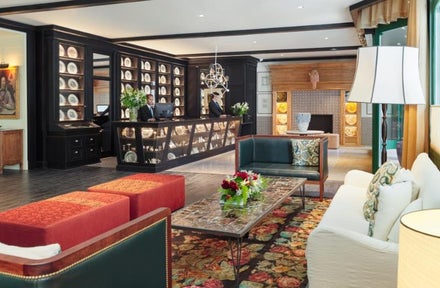 H10 Casa de la Plata
Seville, Andalucia
Flight time to Seville
The average flight time to Seville from the UK is 2 hours 45 minutes.
Things to do in Seville
Wherever you stay, you'll be captivated by the historic capital of Andalucia. Filled with orange trees and winding lanes, its world-famous landmarks include its mighty Gothic Cathedral, stunning Giralda minaret tower, fabulous Moorish palaces and fascinating museums, all creating a sightseers' paradise. The moorish influence left behind in Seville really is a sight to see. The Alcazar of Seville, a royal palace, is a beautiful piece of Moorish architecture. With lush gardens surrounding it, its a great spot to put on your sightseeing list.
Great things to do in Seville include:
Alcazar of Seville
Seville Cathedral
Giralda
Plaza de Espana
Torre del Oro
Parque de Maria Luisa
Nightlife in Seville
And then there's its legendary nightlife with countless tapas bars, open-air cafes, flamenco shows and dance clubs open till late and mixed with masses of restaurants serving mouth-watering Andalucian cuisine. For strolling, shopping, cultural treasures and sheer fun, it's hard to match, especially with our choice of self-catering apartments, luxury and family hotels in Seville!
Fantastic nightlife spots in Seville include:
Casa Moreno
Bodeguita Romero
Antique Theatro
La Carboneria
Bar Europa