Top hotels in Granada
Looking for cheap hotels in Granada or maybe luxury hotels in Granada? However you want to enjoy this stunning Moorish-infused Spanish city, our unique range of self-catering and other accommodation in Granada is the best place to start. We've got a superb choice of hotels in Granada, loads of cheap accommodation in Granada and many more options too.
Just take a look at all our great-value and stylish holiday accommodation in Granada and enjoy!
Looking for a flight and hotel? Then check out our holidays in Granada here.
Cheap hotels in Granada
Saray Hotel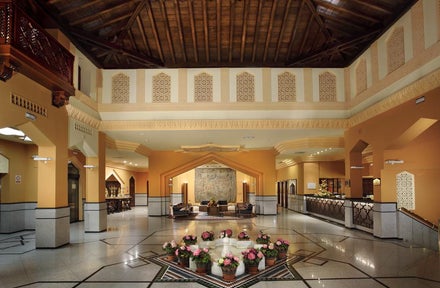 Saray Hotel
Granada, Andalucia
Abades Nevada Palace Hotel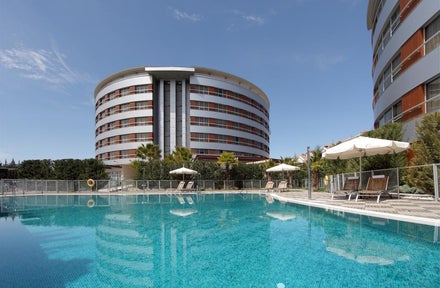 Abades Nevada Palace Hotel
Granada, Andalucia
Flight time to Granada
The average flight time to Granada from the UK is 2 hours 45 minutes.
Things to do in Granada
Granada has a lot of Moorish and Islamic influences, and this can really be seen throughout the city, in its architecture preferably. There are beautiful sites in Granada that are simple breath-taking. Medieval complexes and Renaissance palaces. When it comes to old buildings and architecture, you're spoilt for choice in Granada. Check out some of the guided tours that these places offer. That way you can learn about the history of these iconic spots, whilst you're enamoured with their beauty.
Fantastic things to do in Granada include:
Alhambra
Generalife
Palace of Charles V
Royal Chapel of Granada
Court of the Lions
Granada Cathedral
Palacio de Dar al-Horra
Paseo de los Tristes
When to visit Granada
As Granada is located in Andalucia, the most southern region of Spain, the city generally enjoy fantastic weather and a sunny climate. The summers here are sunny and hot, especially during the months of July and August. If you'd prefer better more pleasant weather to explore this extraordinary city, the best months to visit are May and June or even September and October. During the spring and autumn, temperatures tend to be cooler.
Average high and low temperatures for each month:
January: 21° / 15°
February: 21° / 15°
March: 22° / 15°
April: 22° / 16°
May: 24° / 17°
June: 25° / 19°
July: 27° / 21°
August: 27° / 22°
September: 27° / 21°
October: 26° / 20°
November: 24° / 18°
December: 22° / 16°