Top hotels in Marrakech
Hotels in Marrakech range from traditionally decorated riads to full-on, 5-star resort retreats. Often these hotels provide a swimming pool and palm tree oasis in the bustling heart of the city. With hospitality you'll adore, weather to admire, and a range of locations dotted around the famous Jemaa el-Fnaa square, finding the right hotel in Marrakech is made a lot simpler with our handy search function.
Explore the souks and fragrant markets, keeping your eyes peeled for the tooting snake charmers and get your haggling on with the local merchants. Browse tourist affair or traditional crafts, try out the street food or head to one of Marrakech's more trendy restaurants. There's plenty to see and do in this manic city, and you can pick a peaceful Marrakech hotel to return to after a long day in the heat.
Whether you're looking for the perfect family hotel, or a luxurious 5-star resort, you can find the best Marrakech hotels for you. Here at loveholidays you search around your needs, so you're sure to find exactly what you're looking for.
Looking for a flight and hotel? Then check out our holidays in Marrakech here.
Most popular hotels in Marrakech
Cheap hotels in Marrakech
All Inclusive hotels in Marrakech
Luxury hotels in Marrakech
Zalagh Kasbah Hotel & Spa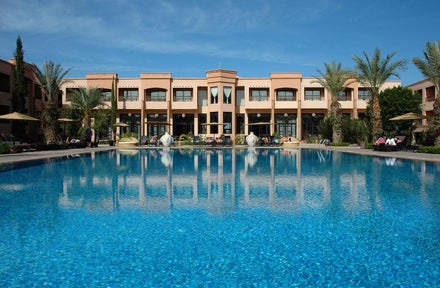 Zalagh Kasbah Hotel & Spa
Marrakech,
Be Live Collection Marrakech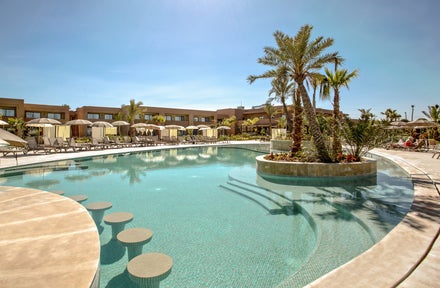 Be Live Collection Marrakech
Marrakech,
Family hotels in Marrakech
Club Dar Atlas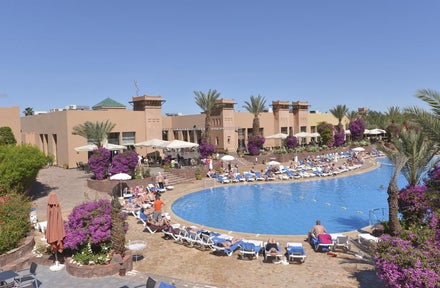 Club Dar Atlas
Marrakech,