Top hotels in Zante
Choosing villas or hotels in Zante is an enjoyable part of your holiday. Our honest, uncomplicated approach makes it easier and more secure to book holiday accommodation in Zante, and unlike most online companies in this business, with us your hotels and holiday villas in Zante can be safely booked as we are an ABTA member.
Looking for a flight and hotel? Then check out our holidays in Zante here.
Most popular hotels in Zante
All Inclusive hotels in Zante
Family hotels in Zante
La Caretta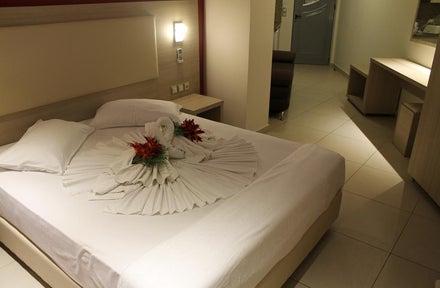 La Caretta
Alikanas, Zante
Petros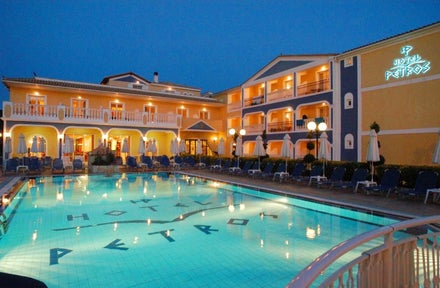 Flight time to Zante
The average flight time to Zante is 3 hours and 15 minutes from the UK.
When to visit Zante
The island of Zakynthos enjoys a wonderful Mediterranean climate, meaning you can enjoy the sunny weather all year round. The summer months can be very hot, so if you prefer milder sunshine, perhaps visiting Zante in the spring time is better for you. The months of March to May provide pleasant weather, although there may be showers every now and then.
Average highs and lows in temperature for each month:
January: 14° / 8°
February: 15° / 8°
March: 16° / 9°
April: 19° / 11°
May: 25° / 14°
June: 30° / 18°
July: 32° / 21°
August: 33° / 21°
September: 28° / 18°
October: 24° / 15°
November: 19° / 12°
December: 16° / 9°
Things to do in Zante
The island offers an incredible blend of richly coloured landscapes, gorgeous beaches, impressive cliffs and turquoise waters. Whatever your taste, you're sure to find something here to inspire you. The resorts range from the peace and quiet of the small village of Tragaki to the lively nightlife of Laganas. You will find beaches which offer golden sands and bright blue waters, surrounded by fascinating rock formations. The Blue Grotto Caves are the pefect example of combination of natural beauty. Its also a great spot to witness the marine life of Zante.
Fascinating things to do in Zante include:
Blue Grotto Caves
Olympia
Temple of Hera
Navagio
Zakynthos Marine Park
Xigia
Gerakas Beach
Tsilivi
Nightlife in Zante
Of course, when it comes to the top party destinations in Greece, Zante is amongst the best. Whether you're looking for wild nights out at the night club or a more laid back evening at a restaurant, Zante can cater for both types. The Strip is where all the action happens, especially when looking for an expansive choice of bars and clubs.