Top hotels in Kefalonia
Looking for hotels and cheap holiday villas in Kefalonia is a rewarding experience with us. We've handpicked all our cheap holiday accommodation in Kefalonia to make sure you get brilliant value for money – and unlike most online companies, we're an ABTA member. So you get added peace of mind.
That's good to know, because whether you're looking at self-catering in Kefalonia Town or considering all inclusive hotels by the beach. There are fabulous long beaches, sheltered coves and everything you could wish for in the way of water sports. The bars and tavernas are hospitable and plentiful. There are Roman mosaics and other sites of historical and cultural interest to visit.
Looking for a flight and hotel? Then check out our holidays in Kefalonia here.
Most popular hotels in Kefalonia
Cheap hotels in Kefalonia
Luxury hotels in Kefalonia
Kefalonia Grand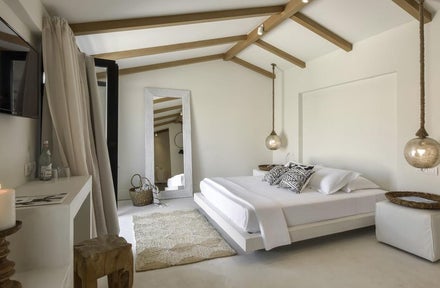 Kefalonia Grand
Argostoli, Kefalonia
Regina Dell Acqua Resort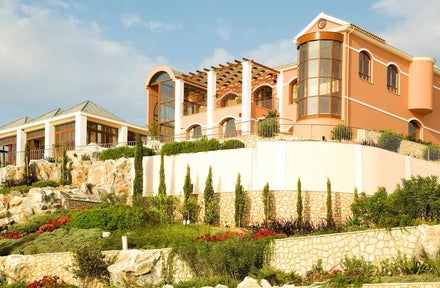 Regina Dell Acqua Resort
Skala, Kefalonia
Family hotels in Kefalonia
Avithos Resort Hotel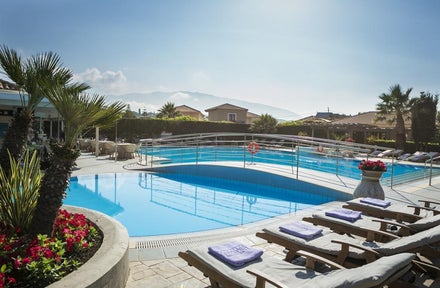 Avithos Resort Hotel
Svoronata, Kefalonia
Apollonion Resort & Spa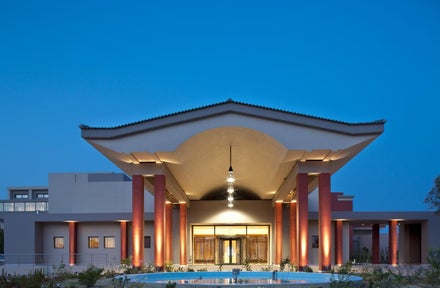 Apollonion Resort & Spa
Lixouri, Kefalonia
Flight time to Kefalonia
The average flight time to Kefalonia from the UK is 3 hours 25 minutes.
Things to do in Kefalonia
Scenic views and picturesque beaches sound up your street? Well, a visit to Kefalonia should give you your fix. Beautiful natural landscapes are a piece of what this island can offer its visitors. From caves to mountains and of course clear waters there is so much to explore here, making it the perfect Greek island for beach lovers and adventurers.
Wonderful things to do in Kefalonia include:
Melissani Cave
Petani Beach
Mount Ainos
Antisamos Beach
Assos Castle
When to visit Kefalonia
If you're looking for year round sunshine and a lovely sunny climate, then Kefalonia is the place to be. You can enjoy warm weather throughout the year here, although temperatures lower during the winter months. Since the main attraction here are the beaches, swimming in warm water mean July and August are your best bet at achieving this. Although, the temperatures really do soar in the summer, so make sure you are well prepared.
Average high and low temperatures for each month:
January: 12° / 6°
February: 12° / 6°
March: 13° / 7°
April: 16° / 9°
May: 21° / 13°
June: 25° / 16°
July: 27° / 19°
August: 28° / 19°
September: 24° / 17°
October: 21° / 14°
November: 17° / 11°
December: 13° / 7°