Top hotels in Croatia
Hotels in Croatia are all about affordability. Cheap self-catering hotels along some of the finest coastline in Europe are extremely underrated, especially when the local cuisine is as good as it is in Croatia. Our favourite resorts for a hotel in Croatia include Dubrovnik, Cavtat and Split.
Relatively new to the mainstream tourist stream, larger brands are starting to open the big 5-star all-inclusive resorts you'd expect of a more developed destination, but for the most part, Croatia is a haven of untouched wilds, national parks, and fantastic beaches. If you are looking for the bigger hotels you'll find them in mostly Cavtat and on the outskirts of Dubrovnik.
If it's luxury you're after - romantic luxury, at that - then some of the best hotels in Croatia for you will be found in Dubrovnik. Generally considered one of the most lovely resort towns in this part of Europe, it's also the most magically romantic place you've ever set eyes on. Cobbled streets right out the front of your hotel that lead you down towards the sea. Expect rooftop terraces, open-air dining, and pools with magnificent views.
Looking for a flight and hotel? Then check out our holidays in Croatia here.
All Inclusive hotels in Croatia
Family hotels in Croatia
Remisens Hotel Albatros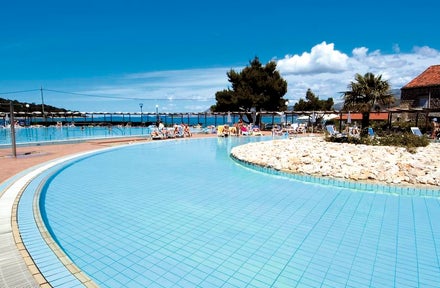 Remisens Hotel Albatros
Cavtat, Dubrovnik Riviera
Grand Hotel Park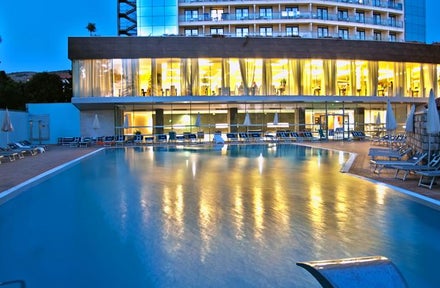 Grand Hotel Park
Dubrovnik, Dubrovnik Riviera