Sarigerme holidays 2019 / 2020
Once a quiet fishing village, Sarigerme has become a popular sunshine destination and has delighted holidaymakers in recent decades - however, it still stays true to its charming, traditional village roots.
Sarigerme holidays are really about having it all and seeing the best of what Turkey has to offer - relaxation, a fantastic coastline and great local food. Explore the streets and beaches of this magical destination for your perfect holiday.
Most popular hotels in Sarigerme
Hilton Dalaman Sarigerme Resort & Spa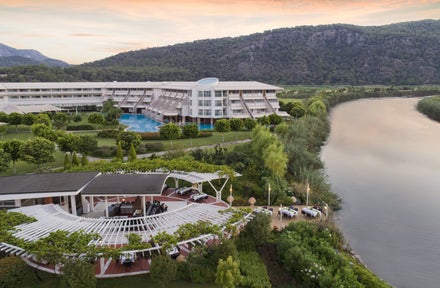 Hilton Dalaman Sarigerme Resort & Spa
Sarigerme, Dalaman
At a glance
Currency:
Language:
Time Zone:

GMT +

Average flight time:

4h 15m
When to go
(°C) Avg. High Temp
All hotels in Sarigerme
Not sure which Hotel to go to? Check out our top Sarigerme hotels:
5 Star Hotels in Sarigerme