Santa Eulalia holidays 2019 / 2020
As one of Ibiza's top beach resorts, Santa Eulalia lives up to its status, with pristine sandy beaches and crystal clear waters. Located on the east of the island, Santa Eulalia is a quiet town, with an emphasis on family holidays, good shopping and great dining. With a reputation as the island's cultural and gastronomic centre, make sure you choose a Santa Eulalia holiday in 2019 / 2020.
This is the Balearics, so a good beach is par for the course, and Santa Eulalia has a very good one, with a gentle slope into the sea that makes it safe for kids. Even better, it's no smoking, and has a smart, palm-lined promenade that runs alongside. Coupled with outstanding views of the surrounding hills and a peaceful river that meanders up to a restored Roman bridge, Santa Eulalia has the best of the outdoors.
Most of the action in the resort is around Calle San Jaime, on the main strip, where you'll find boutiques and cafés. The town shuts to traffic in the evening and chairs from the restaurants start to spill over the pavements and into the street.
Most popular hotels in Santa Eulalia
Aparthotel Tropic Garden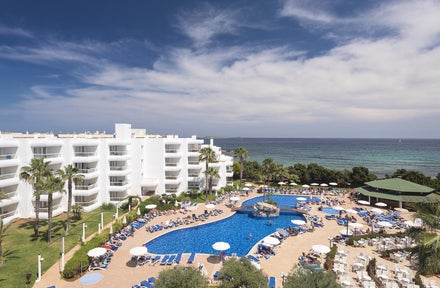 Aparthotel Tropic Garden
Santa Eulalia, Ibiza
Palladium Hotel Don Carlos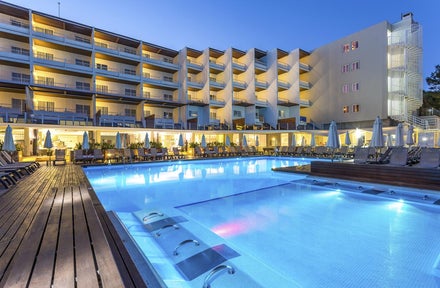 Palladium Hotel Don Carlos
Santa Eulalia, Ibiza
At a glance
Currency:
Language:
Time Zone:

GMT +

Average flight time:

2h 35m
When to go
(°C) Avg. High Temp
Places to go
Check out our fantastic nearby destinations
All hotels in Santa Eulalia
Not sure which Hotel to go to? Check out our top Santa Eulalia hotels:
4 Star Hotels in Santa Eulalia