Rhodes Town holidays 2019
Rhodes Town is situated on the north-eastern tip of Rhodes, Greece. The town is actually more like two separate and contrasting different towns, the Old Town nestled within a double ring of high walls and a deep moat that seal off the ancient buildings within. Within the Old Town are layers upon layers of history from periods including the classical, Ottoman, Italian and medieval eras and a snaking maze of alleyways you can spend hours exploring. To the north is the New Town, with up-market shops, waterfront bars, bistros and the city's best beach. With this combination of the modern and old worlds, you'll be spoilt for choice of things to do on your Rhodes Town holiday.
Check out our top hotels in Rhodes Town to kick start your Greek Island adventure!
Most popular hotels in Rhodes Town
Mitsis Petit Palais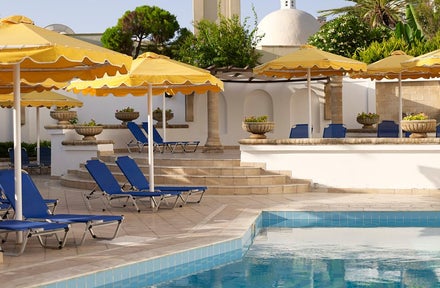 Mitsis Petit Palais
Rhodes Town, Rhodes
Mitsis Grand Hotel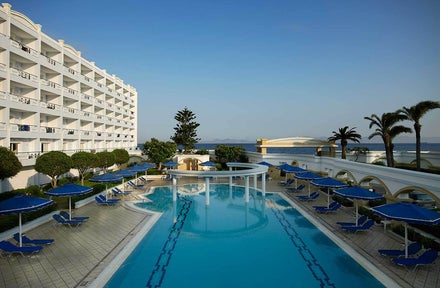 Mitsis Grand Hotel
Rhodes Town, Rhodes
At a glance
Currency:
Language:
Time Zone:

GMT +

Average flight time:

4h 0m
When to go
(°C) Avg. High Temp
Places to go
Choose from one of our fantastic nearby destinations
All hotels in Rhodes Town
Not sure which Hotel to go to? Check out our top Rhodes Town hotels:
5 Star Hotels in Rhodes Town
4 Star Hotels in Rhodes Town