Puerto de Soller holidays 2019 / 2020
Sitting on a beautiful bay, backed by the stunning peaks of the Tramuntana mountains, Puerto de Soller (Port de Sóller in Mallorquí) is one of the prettiest resorts in all Majorca. There are two beautiful sandy beaches spreading on either side of either side of the picturesque port, and this spectacular stretch of coast is dotted with enchanting coves. The resort is well served by restaurants, cafés and bars, but retains its relaxed, laid-back appeal. With our cheap holidays to Soller, you can go hiking or biking in the mountains, visit a host of pretty, historic villages and towns, or head into the gorgeous Majorcan capital of Palma, about a 40-minute drive away.
Most popular hotels in Puerto de Soller
Hotel Eden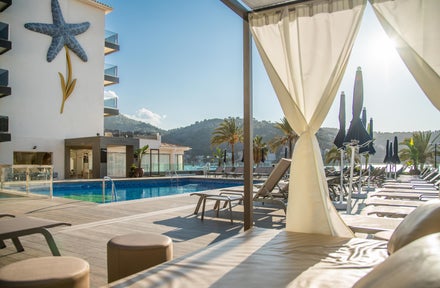 Hotel Eden
Puerto de Soller, Majorca
Eden Nord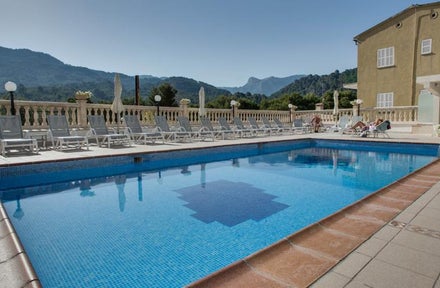 Eden Nord
Puerto de Soller, Majorca
We've come up with the top ten holiday destinations for going on holiday with your toddler. These resorts have safe, toddler-friendly beaches, so you can relax knowing that your little one can enjoy making sandcastles and paddling in safety. Many have special attractions – such as nature reserves with ...
At a glance
Currency:
Language:
Time Zone:

GMT +

Average flight time:

2h 25m
When to go
(°C) Avg. High Temp
All hotels in Puerto de Soller
Not sure which Hotel to go to? Check out our top Puerto de Soller hotels:
4 Star Hotels in Puerto de Soller
3 Star Hotels in Puerto de Soller