Playa Taurito holidays 2019 / 2020
If you've ever been a bit doubtful about purpose-built resorts, Playa Taurito on Gran Canaria could be the place that changes your mind in 2019 / 2020.
This beautifully situated collection of luxury hotels makes the most of the island's pluses – sunshine, sands, dramatic volcanic landscapes – and does away with the possible negative of the sometimes high winds.
And because it's been planned from the start, Playa Taurito's facilities, like its water park, match the area's natural suitability for water sports of all types.
For a change of scenery on your Playa Taurito holiday just pop up the coast to fashionable Playa Mogan or put on your dancing shoes for a night out to the south in Puerto Rico. And Gran Canaria is small and easy to get around, so if you want to explore its exciting capital, Las Palmas, or get lost somewhere in its astonishingly diverse natural landscapes, then you're never more than a short drive from something new to discover.
Most popular hotels in Playa Taurito
Mogan Princess & Beach Club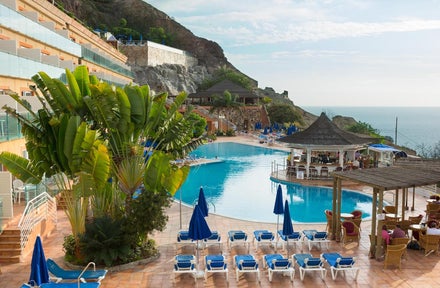 Mogan Princess & Beach Club
Playa Taurito, Gran Canaria
Paradise Lago Taurito Hotel & Aquapark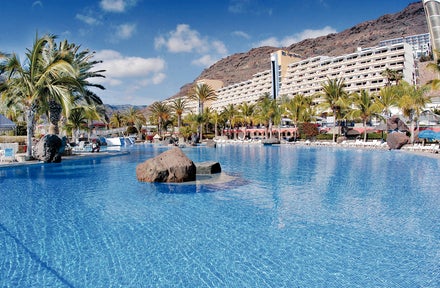 Paradise Lago Taurito Hotel & Aquapark
Playa Taurito, Gran Canaria
At a glance
Currency:
Language:
Time Zone:

GMT +

Average flight time:

4h 30m
When to go
(°C) Avg. High Temp
All hotels in Playa Taurito
Not sure which Hotel to go to? Check out our top Playa Taurito hotels:
4 Star Hotels in Playa Taurito
3 Star Hotels in Playa Taurito