Palermo holidays 2019 / 2020
Right at the heart of Sicilian life is the holiday destination of Palermo - the biggest and liveliest city in Sicily, and its capital. Tourists can explore the backstreets and hidden places of a city that boasts centuries of dizzying historical highs. The old town is full of baroque palaces, their facades rich with statues, while the traditional evening promenade - the passeggiata - is very much alive here in the summer of 2019 / 2020. There are aristocrats maintaining Palermo's historic palaces and vibrant street life on every rococo corner.
Nobody would argue that Sicily isn't a pretty unique place full of fascinating people, landscapes, history and architecture amongst other things. In fact, it's been described as being like 'nowhere else in Europe', largely due to its colourful history. Add in the fact that it finds itself at the crossroads of the Mediterranean and you've got an impressive cultural legacy with a sizzling mix of Arabic food, Spanish streets and Norman towers.
Most popular hotels in Palermo
Citta Del Mare Resort Village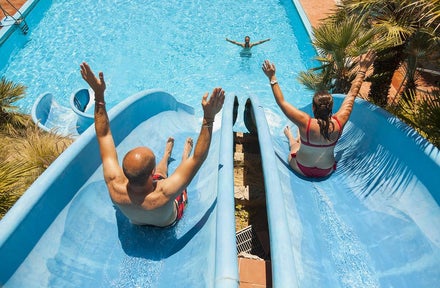 Citta Del Mare Resort Village
Palermo, Sicily
Sicily
is a beautiful Mediterranean island that offers a bit of everything: gorgeous beaches for sun-seekers, fabulous food for gourmets and oodles of ancient monuments for culture buffs. All rolled up in plenty of laid-back Sicilian charm. There's so much to see and do on this gorgeous island that ...
Halloween has rolled around again, and it's time to scare yourself silly! We've come up with some of the scariest, spookiest, and darkest places on earth that can be visited…if you're brave enough! Creepy forests filled with dolls, underground catacombs piled high with bones, death railways ...
At a glance
Currency:
Language:
Time Zone:

GMT +

Average flight time:

3h 0m
Soak up the dolce vita with our essential guide to where to go in Italy. From the glamorous capital of Rome to medieval time capsules in Tuscany, we've picked out the best destinations in Italy for your holiday. Food, beaches, history, culture…we've got all the Italian highlights ...
When to go
(°C) Avg. High Temp
All hotels in Palermo
Not sure which Hotel to go to? Check out our top Palermo hotels:
4 Star Hotels in Palermo