Matagorda holidays 2019 / 2020
Located only five minutes away from Lanzarote's well-known resort in Puerto del Carmen is Matagorda. Back in the 1990's, Matagorda was developed to accommodate the rapid swell in tourism. Although fairly small, this seaside town makes up for what it lacks in size with character. Booking a holiday to Matagorda will give you a true sense of what life is like in the Canary Islands.
Laid-back days catching some rays beside the hotel swimming pool and moonlit seafront strolls entice travellers to this Spanish gem. There is more than meets the eye in this east coast resort, however. A place with Blue Flag beaches and easy access to busier resorts, Matagorda offers the perfect setting for a break from the everyday routine. What's more, with temperatures creeping up to the 30s in peak season (July and August), you are sure to leave this dreamy destination with sun-kissed skin.
Keep on reading if you are a couple seeking out a romantic getaway or a family in search of a place to make memories, because a holiday in Matagorda will appeal to all.
Most popular hotels in Matagorda
Apartments Las Gaviotas THe Home Collection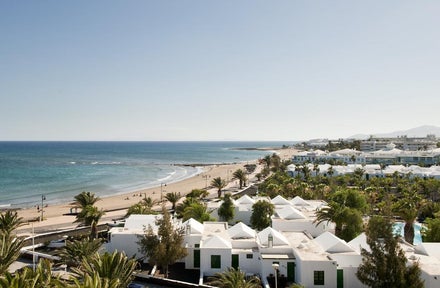 Apartments Las Gaviotas THe Home Collection
Matagorda, Lanzarote
At a glance
Currency:
Language:
Time Zone:

GMT +

Average flight time:

4h 15m
When to go
(°C) Avg. High Temp
All hotels in Matagorda
Not sure which Hotel to go to? Check out our top Matagorda hotels:
3 Star Hotels in Matagorda