Iceland Holidays 2019 / 2020
The Nordic island nation of Iceland is one of a kind. With its wonderful natural landscapes from geysers and hot springs to volcanoes and lagoons. Many tourists flock to the country's capital of Reykjavik which is the most populous and largest city in Iceland. Here, you'll find an abundance of architectural phenomenons and museums tracing back Iceland's history and culture to the Vikings. One of the main attractions of Iceland is of course the chance to see the Northern Lights. This extraordinary sight is a highlight of many Icelandic trips year after year. Iceland is full of stunning panoramic views which underline its unusual landscapes. Due to the island's geological activity, there really is so much to see and do here to complete the trip of a lifetime. Check out our range of last minute holidays to Iceland.
Most popular hotels in Iceland
Radisson Blu Saga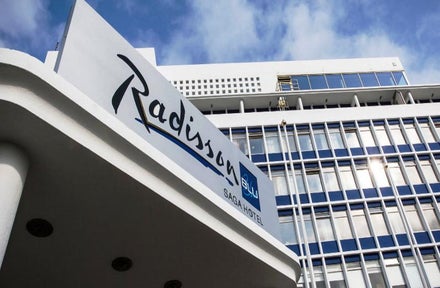 Radisson Blu Saga
Reykjavik
Icelanders believe in magical folk, and it's easy to see why on this wild and otherworldly island. Its haunting beauty has landed it a starring role on the Game of Thrones TV series, which is partly filmed here. Reykjavik is the world's most northerly capital, full of quirky ...
At a glance
Currency:
Language:
Time Zone:

GMT +

Average flight time:

2h 30m
When to go
(°C) Avg. High Temp
Looking for the best deals on Holidays to Iceland? Low Deposit & Monthly Payments. Book securely with loveholidays™.