Holidays in Havana are a perfect choice for a getaway jam-packed with culture, vibrancy, history and tradition. Where days are spent wandering the cobbled walkways of Habana Vieja (Old Havana) and soaking up the atmosphere in sun-soaked plazas. And evenings encompass rum-fuelled salsa bars and impromptu live music jams. With our cheap holidays, you get to experience everything Havana has to offer. The atmosphere in Cuba's capital city is unrivalled and hotels in Havana offer cosmopolitan comfort and a place to put your feet up after a full day of sightseeing. Not sure when to visit? No problem – we've got the low down on the best time to visit Cuba here!
Most popular hotels in Havana
Memories Jibacoa- Adults Only +16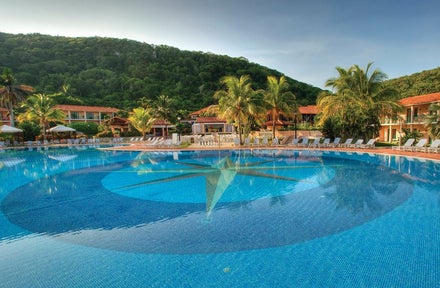 Memories Jibacoa- Adults Only +16
Havana
Cuba is one of the most enthralling destinations in the Caribbean, an endlessly fascinating island that will definitely get under your skin. The best time to visit Cuba depends on your priorities: come in the shoulder seasons if you prefer fewer crowds and lower prices, or visit in high season ...
At a glance
Currency:
Language:
Time Zone:

GMT +

Average flight time:

10h 5m
When to go
(°C) Avg. High Temp
All hotels in Havana
Not sure which Hotel to go to? Check out our top Havana hotels:
4 Star Hotels in Havana