Top Cuba Holidays 2019
Holidays in Cuba are culturally rich and historically captivating, Cuba is an eclectic country that doesn't fail to charm. The archipelago exists amid a montage of sweeping pale beaches, archaic colonial architecture and the colourful classic cars, making holidays to Cuba unforgettable. Once a Spanish colony, Cuba has a blend of international influences, from French and American, to Jamaican and African, all of which can be unearthed across the cities, towns and villages of this Caribbean paradise.
Whether you are attracted to the bustling streets of the fiery Havana, or would rather feel the sun-kissed sand between your toes in the picturesque Varadero, our cheap holidays to Cuba will give you the chance to enjoy both a cultural city break and a serene beach trip.
Boasting a tropical climate, Cuba is blessed with year-round sunshine, with its lowest temperatures only reaching 15C. So you can plan a holiday in Cuba at any time of the year, safe in the knowledge that the sun will be on your side. Cuba also makes a great all-inclusive destination, with quality resorts and generous packages giving you the freedom to really indulge in your tropical escape. Have a browse through our Cuba holiday deals to find the right break to suit you.
Most popular hotels in Cuba
Golden Tulip Aguas Claras Resort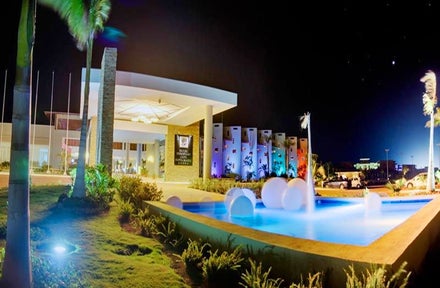 Golden Tulip Aguas Claras Resort
Cayo Santa Maria
Memories Caribe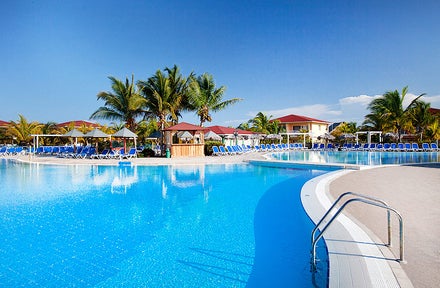 Memories Caribe
Cayo Coco
When it comes to the Caribbean islands, Cuba is definitely a must-see destination. Not only is it a beautiful island full of history and culture, but it is also a totally unique island that is unlike any other. Being an island that has been under communist rule for some time ...
Cuba sits near the top of the list as one of the most visited islands in the Caribbean. Thanks to its rich history and culture, the biggest island in the Caribbean attracts an abundance of tourists every year. A visit to Cuba never fails to fascinate and that is due ...
At a glance
Currency:
Language:
Time Zone:

GMT +

Average flight time:

10h 10m
Desperate to get some
winter sun
and banish the winter blues? Find out where is hot in February with our fantastic guide to the top destinations for winter sun for your
February 18/19 holiday
! We've picked out our favourite places around the world, whether you're looking for ...
2018 is going to be YOUR year! If you want to kick-start the year on a feel-good note, then don't want to miss out on this list of our favourite places for a healthy holiday. We've got the lowdown on the best destinations for all kinds of activities ...
When to go
(°C) Avg. High Temp
Top Cuba holiday destinations
Check out our top hotels in Cuba! Wondering where to go for a cheap holiday in Cuba? Check out some of our top destinations: