California holidays 2019
Sparkling as enchantingly as it does on the big screen, California holidays promise to entertain, thrill and surprise. Spreading across the west coast of America and towards the Mojave Desert, the Golden State is filled with appealing destinations, from stylish beachside retreats, to chic urban hubs and striking natural wonders.
Whether you seek thrills and spills from movie-led theme parks, winter sport action in the Sierras, or to stay in the lap of luxury in Hollywood, holidays to California will treat you to some unforgettable experiences.
California has long been seen as the holiday destination for dreamers, whether it's escaping to Hollywood in the hunt for fame and fortune, or retreating to a beachside hotel to kick back and relax in the Californian sun - with so many varied destinations and attractions, the state offers something for everyone, from romantic trips for two, to action-packed family holidays.
Beautiful California is not only visited by international travellers each year, its residents also love to explore its winding coast, fertile valleys, and stunning mountains. On top of all that gorgeous scenery, the third largest state in America is home to a myriad of captivating cities and charming towns brimming with the many cultures that have made California famous. From the Hollywood Hills to San Francisco, you can never run out of amazing sights and things to do in California.
Although holidays to America verge on the pricier side, we're committed to cheap California holidays, so use our search engine to find the best deals. Moreover, have a look at our top hotels in California.
Top resorts in California
Most popular hotels in California
Courtyard by Marriott los Angeles Lax/Hawthorne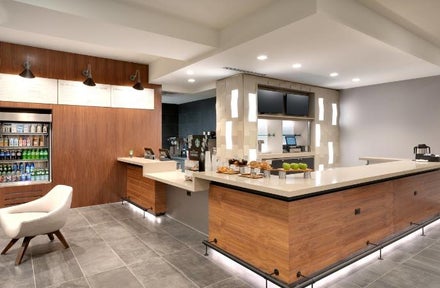 Courtyard by Marriott los Angeles Lax/Hawthorne
Los Angeles, California
4th May marks Star Wars day, the unofficial but beloved celebration enjoyed by fans all over the world. But you don't need to visit a galaxy far, far away to see where everyone's favourite space saga was brought to life. In honour of the occasion, we've taken ...
At a glance
Currency:
Language:
Time Zone:

GMT +

Average flight time:

11h 20m
When to go
(°C) Avg. High Temp
Places to go
Looking for somewhere for a holiday in the USA?