Azores holidays 2019
Holidays to Azores are ideal for resting and relaxing, with a leisurely pace of life reflected in the easy-going attitude of locals. Created by volcanic eruptions, the nine islands of the Azores enjoy a strategic position between Europe and North America. Some 1,500 kilometres west of Lisbon, this Portuguese territory represents a completely unique proposition as a holiday destination.
Every island has spectacular coastal aspects on all sides – unsurprisingly, the word 'Azore' comes from the Portuguese term for blue. Combining super-fresh cuisine with crisp air and rugged coastlines, it's easy to see why many people call Azores holidays a perfect escape.
Cheap holidays to the Azores are ideal for that extra special break. We make this exclusive destination incredibly affordable with our selected deals and breaks.
Most popular hotels in Azores
Pestana Bahia Praia Nature & Beach Resort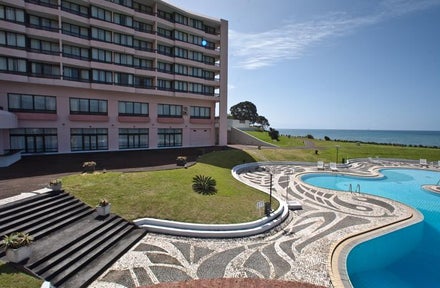 Pestana Bahia Praia Nature & Beach Resort
Vila Franca Do Campo, Azores
At a glance
Currency:
Language:
Time Zone:

GMT +

Average flight time:

4h 5m
When to go
(°C) Avg. High Temp
Top Azores Destinations
Check out some of our most popular cheap holiday destinations in Azores