Seeking a peaceful beach destination for your 2019 / 2020 holiday? Take a trip to Albir and you'll find plenty of ways to kick back and relax; it's got everything from its scenic surroundings to its alluring national parks. While bustling Benidorm is just around the corner, Albir offers a glimpse at Spain's quieter side. Its iconic neighbour might be jam-packed with neon-lit bars and endless water sports, but it's Albir that has managed to retain much of its old-world charm, making it a firm favourite for a family getaway.
If you'd rather embrace a quieter setting by day and an all-night party vibe come sundown, Albir is the ideal destination. While the small-town feel of this stunning resort serves as the ultimate chance to unwind, it's easy to get a taxi to Benidorm's busy centre when you're in search of drinks and dancing. It's unsurprising then, that Albir appeals to everyone from young families to older couples and those seeking group getaways. Whether you're heading off on a quiet trip with your little ones, or looking for an all inclusive beach holiday that gives you the best of both worlds, a 2019 / 2020 holiday in Albir should be top of your list.
Most popular hotels in Albir
Albir Garden Aqua Park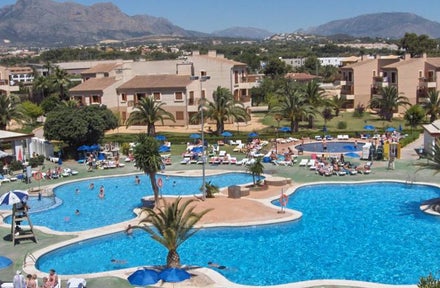 Albir Garden Aqua Park
Albir, Costa Blanca
Albir Playa Hotel Spa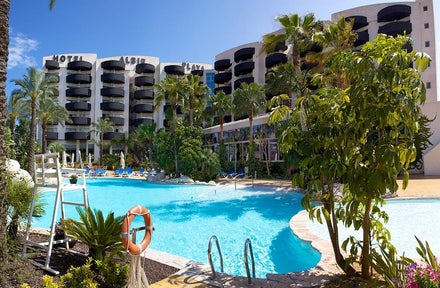 Albir Playa Hotel Spa
Albir, Costa Blanca
Costa Blanca is one of the most popular holiday destinations for British travellers, serving up gorgeous weather, breathtaking beaches and a relaxing way of life.
At a glance
Currency:
Language:
Time Zone:

GMT +

Average flight time:

2h 25m
When to go
(°C) Avg. High Temp
All hotels in Albir
Not sure which Hotel to go to? Check out our top Albir hotels:
4 Star Hotels in Albir
3 Star Hotels in Albir