Sicily holidays 2019 / 2020
For holiday seekers looking for a memorable Mediterranean holiday, the island of Sicily, located at the tip of Italy's boot, provides the whole package.
With its mix of golden beaches, Roman ruins, and the majestic Mt. Etna looming over fruit-filled orchards, the largest island in the Mediterranean serves up a memorable trip that will keep everybody smiling.
With our cheap holidays to Sicily, you can explore the best of Sicilian culture, both ancient and modern, with a bit of sightseeing and magical days on the beach. From the classical mishmash of architecture in Palermo to the traditional Sicilian dishes served up in Catania and the stunning beaches that hug the coast, Sicily holidays satiate all palates.
Most popular hotels in Sicily
Citta Del Mare Resort Village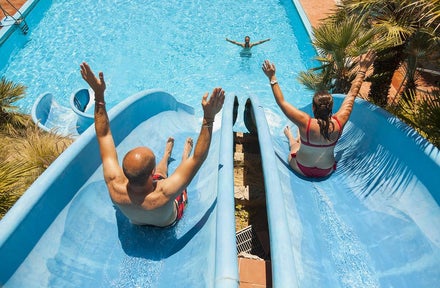 Citta Del Mare Resort Village
Palermo, Sicily
Avalon Sikani Resort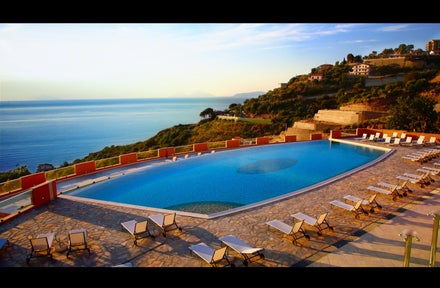 Avalon Sikani Resort
Messina, Sicily
Sicily
is a beautiful Mediterranean island that offers a bit of everything: gorgeous beaches for sun-seekers, fabulous food for gourmets and oodles of ancient monuments for culture buffs. All rolled up in plenty of laid-back Sicilian charm. There's so much to see and do on this gorgeous island that ...
Going on holiday for the first time together is a big step! You want it to be romantic, exciting – and hopefully lots of fun! We've picked out some of the best destinations for your first holiday together – places that we think ooze romance, but where you can also ...
At a glance
Currency:
Language:
Time Zone:

GMT +

Average flight time:

2h 55m
Whether you're travelling with tots or teens, we've got the perfect holiday destination for you and your family! We've rounded up the top 10 family-friendly resorts in Europe, whether you're looking for a laid-back beach holiday, somewhere with enough action to keep the teens happy, or ...
Soak up the dolce vita with our essential guide to where to go in Italy. From the glamorous capital of Rome to medieval time capsules in Tuscany, we've picked out the best destinations in Italy for your holiday. Food, beaches, history, culture…we've got all the Italian highlights ...
When to go
(°C) Avg. High Temp