There's no better way to kick start the new year than with a sun-kissed getaway in January. Escape the winter chill and swap it for a dose of winter sun in top destinations like the Algarve, Mexico or even the Caribbean. Still looking for an excuse to book a January holiday?
Treat yourself
Let's be honest… Christmas can be a stressful period. Buying thoughtful gifts for everyone else can be fun but now it's time to treat yourself. What's a better Christmas present to yourself than jetting off for some sun, sea and sand? There isn't one! So, choose from a range of destinations and book that January holiday today!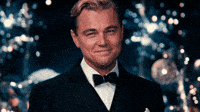 Rock a tan in Jan
There's only one way you can get that bronzed glow in January and that's with a trip away. Perhaps it's not the only way, but it is the most fun! Get your bikini or swimming trunks on and hit the sandy shores. No doubt, you'll make everyone jealous when you come back rocking a summer tan in the winter.
The hot weather
January brings the UK cold temperatures and sometimes snow. So, if you'd prefer to spend the beginning of the year basking in warmer temperatures, there are plenty of destinations to choose from. Dubai hits highs of 24°C in January, whilst the Dominican Republic and Cape Verde are other great options too!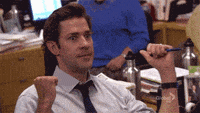 Swap the snow for sand
We don't blame you if you'd rather sink your toes into golden sands rather than trudging through snow. Plus, who wouldn't love the opportunity to be laying on a beach to start off the year? It's the perfect detox!
There are a range of deals on offer
Winter can only mean one thing… the sales! So, there's no better time to book a January holiday. On top of that, you'll be avoiding the rush of February half term and enjoying the fantastic deals on offer for a getaway in January.